I read in Lucky magazine awhile back and it had a review on a shampoo supposely 'shampoo of youth' for your hair. After 3 months into thinking about it because of the price tag ($140), I finally decided to buy it, and OMFG I love my hair, it feels so silky, You cant really tell the difference but you can feel the difference. this is my second time using the product and I been having people eyeballing me LOL...




Product Details
We call this the Fountain of Youth for hair: Our reconstructing shampoo rejuvenates and revitalizes all hair types, giving even chemically-damaged strands a dramatically youthful look, feel and radiance from the first use. The power-packed formula truly heals on all fronts: Eleven life-giving L-Amino acids at active strengths repair hair on a cellular level — quickly restoring its body, bounce and shine. An extraordinarily high dose of Panthenol (Vitamin B5) coupled with a catalyst, Phytantriol, sinks moisture deep into every strand. An artful, Russian-inspired blend of of Chamomile, Grape Seed, Rosemary, Nettle, Burdock and Sage infuses hair with emollients for a healthy gleam-from-within. Protective Silk, Wheat and Soy Proteins increase elasticity and tensile strength. And Shea Butter imparts a finishing touch of weightless hydration for beautiful, long-lasting bounce and resilience. Equally decadent: The tantalizing scent of PHILIP B® Russian Amber Imperial Shampoo channels the opulence of the Romanov dynasty, when the healing and calming properties of Amber Oil were treasured by a privileged few. Treat your hair like royalty — the Imperial way! -Philip B website

Pricing: Expensive ($140), but it looks like it might last long because of the size.



I decided to compare it to the NiniMonica Blush/face powder from one of my previous post.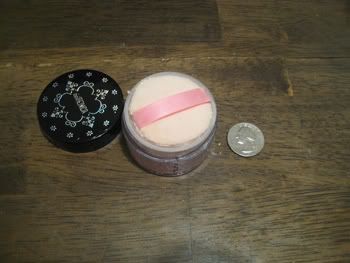 The shampoo gives off a sweet spicy floral smell. the Lovin'Leave-in hair conditioner just compliments the shampoo also.