Here are some of the useful things you can acheive with a bronzer

bronzer I used: Loreal Hip bronzer: Thriving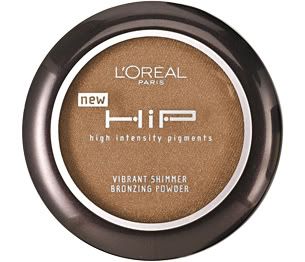 1. Bronzers are great for achieving those hollow, high cheekbones. self explanatory when applying the bronzers but just make sure you do the "Kissy fish face" when applying the bronzer to achieve better results.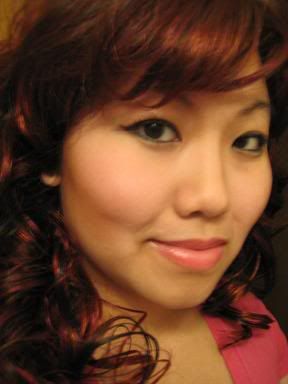 2. A fuller Cleavage (Okay this one I AM THE WRONG PERSON TO DO THIS ON but I had no one else here at the momment)
This is a great way to gain a cup size or achieve a fuller sexy cleavage for a LADYS NIGHT OUT.

[WITHOUT BRONZER]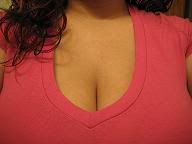 [WITH BRONZER]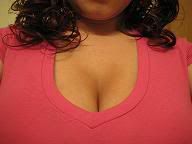 make sure you use a big slanted brush for this one.
Start applying bronzer from the inside of your cleavage, tracing the top half of your boob. Do this for both boobs. Much like a 'V' shape.

3. I caught this useful tip from Michele Phan on Youtube the other day by watching one of her video. Instead of undergoing plastic surgery of Rhinoplasty you can achieve a higher nose ridge just by applying bronzer [you can also use a darker shade of foundation for this look also]
Start out by applying your bronzer [or foundation] in the same pattern as I had indicted in the photo below. I highly suggest you use an eyeshadow brush to make your lines.
after that, take a brush and blend the bronzer, so it will look undectable.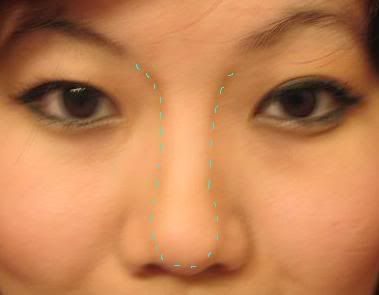 -----

btw it was a wig you can find some great fun wigs for holloween also at
http://www.lucky-banana.com/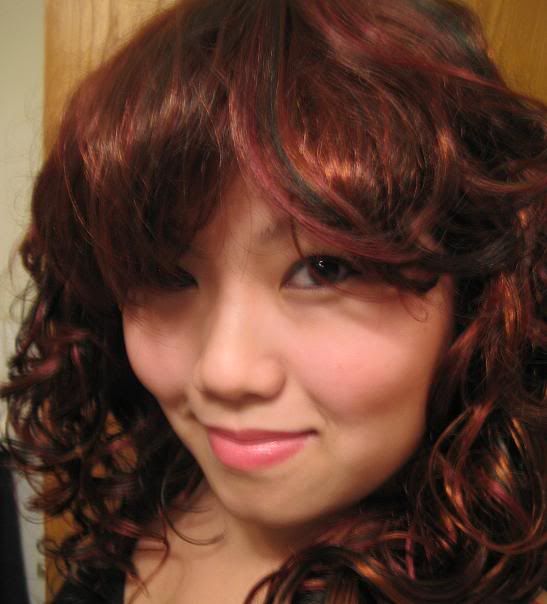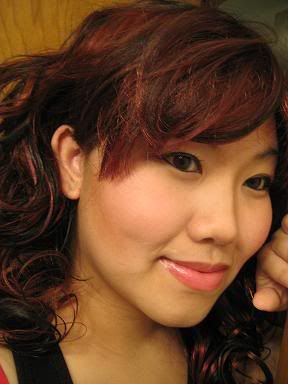 =D
Im tempted to highlight my hair, but I love my natural hair