If anyone has seen this movie, Im sure you were amaze at the pretty golden colors the filmmakers did with the set.

Gong li's makeup artist is so talented that I try replicating Gong li's lips in one of the scene.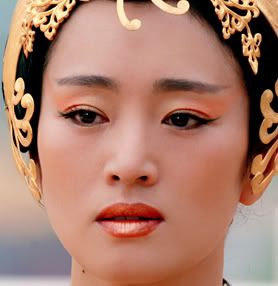 My Attempts with

*Smashbox Lip & Lid Primer (the lipstick will stay on for hours)
*Mary Kay Sunburst (the closest reddish, orangy lipstick I found)
*Revlon colorstay sheer lipliner in Coral (line the corner of your lips but make sure you blend it in along with your lipstick, just so your lipliner dont look harsh)
*Manly 120 eye shadow pallette (look below)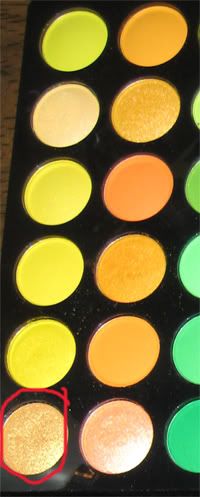 Make sure you use a nice lip brush and try patting the e.s onto the lip BUT just dont pat it onto the lipstick everywhere
the top lip should have a nice "V" golden tint, while the bottom is vice versa.

anyways this was my attempt.